A celebrity's life is one devoid of rumours and gossip. This fact is because of the ever-growing scandals popping up, with fresh ones every other day. As such, the latest scandal arose about the famous actor Lily James and co-star, Dominic West. Consequently, what transpired between them in Italy gave rise to quite some rumours about the endless possibilities that the situation can bring about.
About: Lily James
Lily Chloe Ninette Thomson, or more commonly known as just Lily James, is an actress of British origin. Born on April 5, 1989, Lily grew up in London where she joined the Guildhall School of Music and Drama. Her acting career commenced with a role in Just James, the British television series that premiered in 2010. Lily James rose to fame for her appearance as the protagonist in Cinderella (2015), following her performance in Downtown Abbey, the period drama series of 2012-2015. Consequently, this fame got her essential roles in both films and television series.
https://www.instagram.com/p/CFwZheHs1DB/
Regarding: Dominic West
Dominic Gerard Francis Eagleton West, or more commonly known as just Dominic West, is an actor, director, activist and musician by profession. Born on October 15, 1969, the English celebrity began his career in acting in 1999 through the character of Lysander in William Shakespeare's A Midsummer Night's Dream. His most notable performance includes Jimmy McNulty in The Wire of 2002-2008 as well as Noah Solloway in The Affair (2014-2019). West's appearance in the latter got him a nomination in the prestigious Golden Globe. Starring as Fred West in Appropriate Adult (2011) earned West the British Academy Television Award for Best Actor at the British Academy Television Awards of 2012.
Scandal: Lily James and Dominic West
Fans spotted the afore-mentioned actors kissing during their romantic getaway to the city of Rome, in Italy. They went there for the shooting The Pursuit of Love, the new and upcoming period drama. Moreover, these kisses do not seem like one would do during a greeting. Such is revealed by some paparazzi shots that show Dominic kissing Lily's neck and stroking her hair affectionately. Furthermore, this news is even more shocking if we consider the fact that Dominic is a married man. He married Catherine FitzGerald in 2010.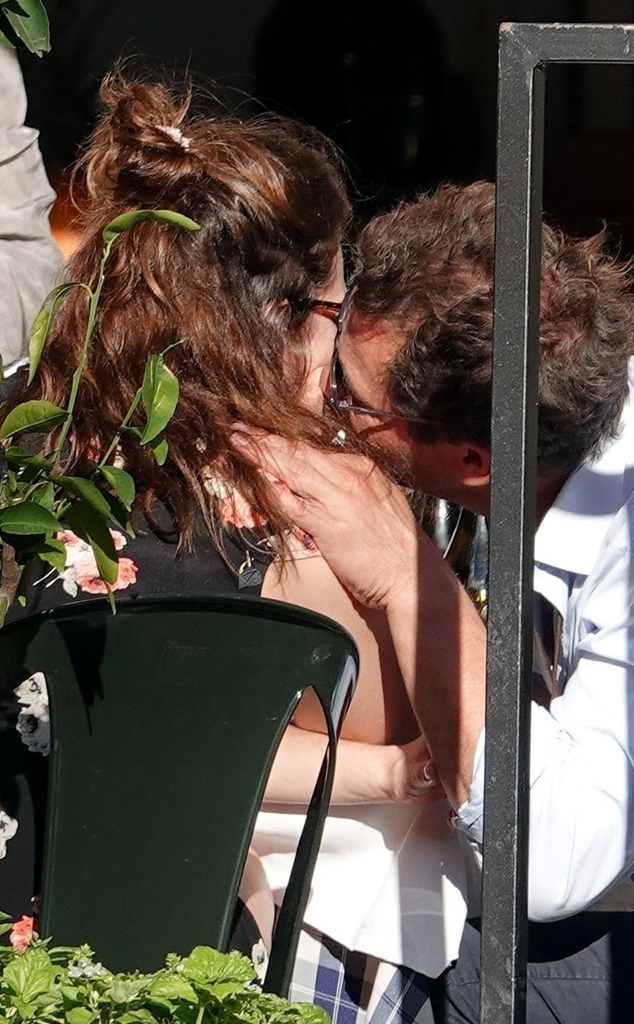 Additionally, the two have depicted sexual contact that is unbefitting between 'friends'. Even when parting, Lily James and Dominic West's intimacy did not seem to diminish at all. The two actors shared several long intimate hugs and kisses before finally leaving each other's company.
Consequence: Lily James and Dominic West
Neither lily James nor Dominic West has commented in regards to the scandal to their name. As Such, this decision leads many to believe in the yet not confirmed affair. Consequently, many fellow actors and celebrities had to say a bit about the matter. While some remained neutral about the scandal, most were cynical about the statement. Following his return home in Chippenham, Wiltshire, the actor, Dominic West, had a conversation with his wife. Later, the media spotted him leaving the house with only one of his five children. Pictures reveal that he was not wearing the wedding ring on his left hand. Nevertheless, it is unknown whether they have conclusively broken up owing to the lack of any statements from either party.
If you find this article interesting, do read the article on Derek Chauvin bail.