In the era of the internet, I think media has enormous power either to break or make a situation. And it will really be disappointing to see the misuse of it. I mean it is rightly interpreted that social media in addition to the internet can either be a boon or curse to society depending upon its usage.
With the little introduction, I am sure you must have got the hint about the direction this article intends to take you to. So, read this article in full length to understand how few a popular leader of a nation is trying to misuse the gift of the 21st century and what price he had to pay for it.
How many of you have heard the name of Craig Kelly? Well, he is a front-end politician of Australia. And very recently I have come to know that he did try to misuse one of the social media platforms, Facebook. You must be wondering how? Have patience, I am here to describe in-depth. He actually used Facebook to spread misinformation on coronavirus. And what do you think is the follow-up consequence? He is permanently booted from Facebook.
The global pandemic has already been a challenging situation for the world. Every nation is struggling to deal with it be it emotionally, economically, or mentally. Every human race is in a panic state and trying to spread wrong information on such a sensitive issue can nothing be lesser than a crime.
I am sure you are curious to know what were the pieces of information that he shared? Craig, who is a controversial Independent MP took to Facebook to promote some unwarranted treatments for COVID-19. He also shared some groundless theories of the virus on Facebook which went against the official information.
Facebook didn't step back from taking action against him and his post. Some of the videos that he shared were removed on the grounds of violating Facebook's Misinformation and Harm policy. He continued posting the misinformation for a couple of months and a few months later the social media came to a mutual conclusion to ban his account for good.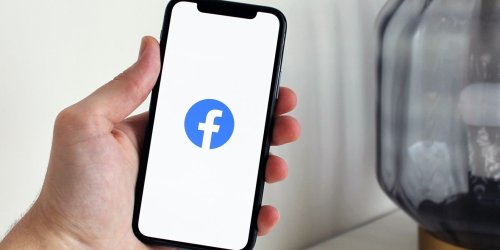 In response to this action, Facebook didn't step back from commenting. He did express his concern to maintain the standards of Facebook and abide by all the policies set forth by the company. In response to repeatedly violating the company's policies, the company unhesitantly removed Mr. Kelly's Facebook page.
The company is very clear about its norms and policies and will surely not entertain anyone be it elected officials to misuse the platform about COVID-19 vaccines that are not recognizable by public health experts.
But the question is – Will Mr. Kelly take the action of Facebook against him on a positive note? You can take your time to make a guess. Well, he did take to Twitter to post his emotion against Facebook's action. Have a look at what he has to say about his posts.
He feels that Facebook has attacked the freedom of political speech. And he also feels that it is wrong on the part of Facebook to censor the free speech of elected officials. It is because this kind of action only threatens the democracy of the officials. He is also of the opinion that holding a different opinion is not equivalent to misinformation. Instead, he feels outrageous to see some faceless people of Facebook holding back the truth.
Let me also inform you here that the Facebook page that is deleted by the company is actually the one that Kelly uses for official political business. However, he is allowed to keep intact his own Facebook and Instagram accounts.
So, what does this ban actually imply? Well, he can no longer create any more pages to promote his own version of coronavirus theories and ideas.
Earlier this year, Mr. Kelly deserted himself from the Liberal Party and it was followed by some public showdown between himself and senior government ministers on the grounds of his social media conduct.
Tanya Plibersek took the matter to Parliament and confronted him for his postings. Scott Morrison, the Prime Minister also called the Member for Hughes to explain to him how he reached the party's line about coronavirus information.
Despite all the attempts, he was removed from Facebook for seven days for sharing a series of controversial posts.
His controversial posts include –  as per his opinion wearing face masks is equivalent to abusing a child, his promotions of ivermectin and hydroxychloroquine as treatment options. As a result of which, Facebook banned him for 7 days which as per his opinion represents a sad day for freedom of speech.