How many of you are die-hard fans of John Mayer? I know many of your answers are positive. Well, this article is exclusively for all the fans of John Mayer. Today through this article I will share with you a piece of exciting information about John Mayer. I know you are now curious to know further, so read this article in full-length.
John Mayer is a renowned singer and songwriter. Do share with us below in the comment section about your favorite songs of John Mayer. Well, without running around the bush let me at first disclose the exciting news to all John Mayer's fans.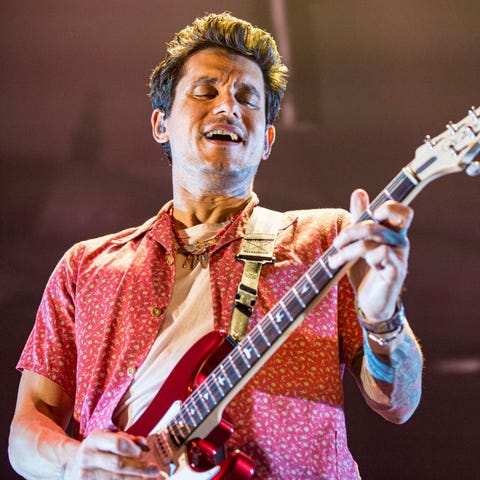 John Mayer is approaching Paramount+ with an exciting deal. It seems like John is inspired by the BBC's long-running Later with Jools Holland. Why am I saying this? It is because the singer now wishes to host not only his own talk show but also performance series which will clearly have a similar structural format as that of Later with Jools Holland.
Are you excited about the new concept of the series? I am sure you can't keep calm. It will be like you are chilling during your weekends or after a hectic day at work. I think it is the best way to relax given the present global pandemic scenario.
We can presume that the title of the talk show will go as – Later With John Mayer. Variety also reported how the show is describing its theme to other prospective broadcast partners. Yes, it has already started pitching about itself. So, what exactly is the concept of the entire show?
Later with John Mayer will feature interviews of other artists, musicians, and other cultural figures. Is that all? Wait – NO. There's more to this show. In addition to the interviews, the show will also feature live performances of the invited guests within the segments. Isn't it exciting?
The show will also make the look of the set appear as beautiful as possible. Considering the likings of the audience and viewers, they have decided to design the set like an after-hours club for musicians. The design of the set promises to stick with the theme.
So, the next obvious question that is sure to arise in your mind is how frequently will the show grace your screens? The series will run on a weekly basis on the Paramount Plus streaming platform. Yes, you will have to switch on to Paramount Plus.
There are also plans going on regarding the airing of special performances on the CBS network. Yes, you have heard it right. The series will make partnerships with the Grammy Awards. The Grammy Awards is usually aired on CBS.
This project is accepted then it promises a momentous commitment between TV and Mayer. Such an act of commitment will be something new in the past two decades. The project also promises to be one of rock music's most prolific acts. So, let's pray for this deal to come to fruition very soon.
Do share with us what is your opinion about this deal? Do you want this deal to be accepted and come into action?