Monday brought a piece of very shocking news on Twitter. Bill Gates and his wife, Melinda French Gates have decided to part their ways. The couple is calling off after about 27 years of being together.
Bill Gates announced their decision of separation on Twitter. However, the couple will not stop their work which they had started together on philanthropic efforts. The couple has worked on different projects related to education, gender equality, and health care.
The co-founder and former CEO of Microsoft tweeted that in their 27 years of marriage, both have raised three incredible children. They have also together made some commendable works like building the foundations that ensure people maintain a healthy and productive life. Irrespective of their relationship status the duo shall continue their work in the same direction.
The couple feels that they can no longer work as a team in their personal life and cannot continue as a couple for the coming phases of their lives. In the tweet Bill Gates also requested the public and media to give them privacy and space as they are about to set forth towards a new life.
Bill Gates took a leap in his career while serving as CEO of the Microsoft company. He found the company together with Paul Allen in 1975. He serves as CEO until 2000. Later in 2000, he left the responsibility of running the company on Steve Ballmer while Bill Gates moved on as the chairman and chief software architect. It was in 2008 when Bill Gates decided to quit the job/role in the company and started spending more time on the nonprofit Bill and Melinda Gates Foundation.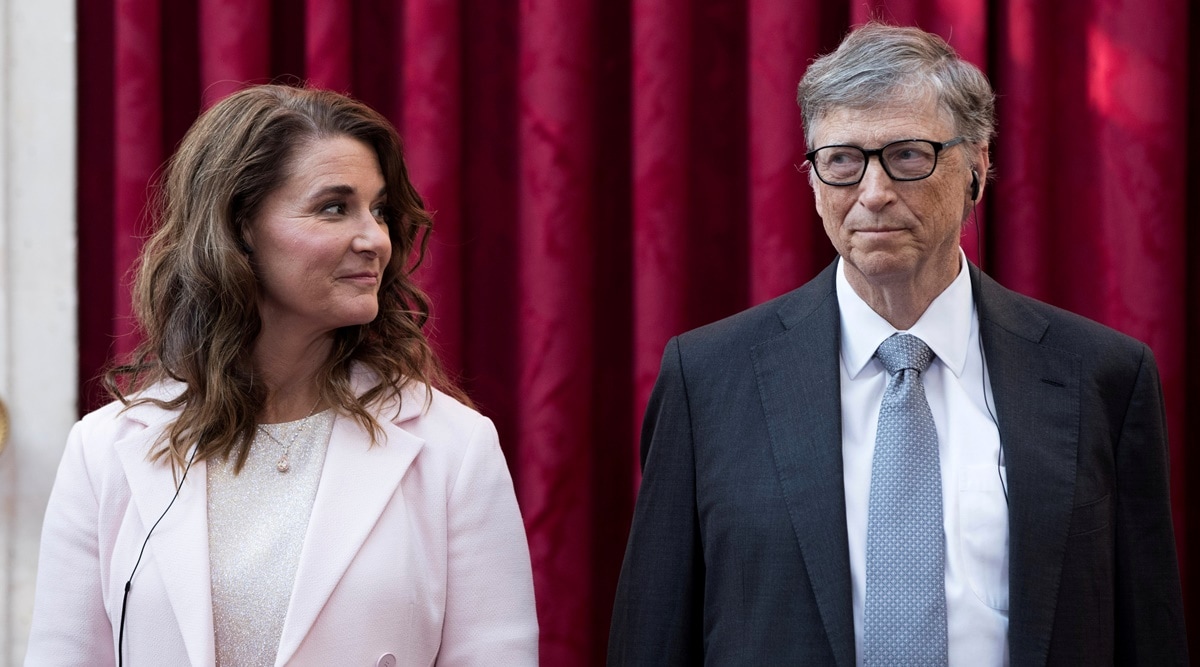 After coronavirus hit the world with such virulence, Bill Gates decided to step down from Microsoft's board. He did spend enormous time and energy on his non-profit organization with Melinda Gates beside him. The couple served as co-chairs and trustees of the foundation. This non-profit organization was launched in 2000.
So, how did the duo actually know each other before tieing the knot?
Both Bill Gates and Melinda Gates were colleagues at Microsoft. She served as the general manager of the company. Her LinkedIn profile says that her job focused on products such as the Encarta encyclopedia. They first met in 1987 when the company threw a dinner party for the Microsoft employees.
Melinda once shared it took him several months after their first meeting before he asked her out. Bill Gates took a very calculative analysis and jotted down the pros and cons before they got married in 1994. The couple married in Hawaii.
The details on the financial aspects of the couples are not yet very clear to anyone. If you wish to know the numbers of Bill Gates' share then FactSet may come to your aid. As per FactSet Bill Gates owns 1.37% of Microsoft's outstanding shares. Can you imagine, how much dollar does that refers to? It is more than $26 billion. The couple in partnership with Warren Buffett created a program whose purpose is to give away more than half of their wealth. The name of the program is Giving Pledge.
Well, in 2019 Bill Gates jotted down in a blog that the couple decided to give away $20 billion worth of Microsoft stock to the foundation. They were ready to move such a hefty amount of sum to increase their commitment to philanthropy. Today the foundation has made its entry into the world's wealthiest foundations by having more than $51 billion in assets. This piece of information was derived from tax filing.
In 2019 the Netflix documentary "Inside Bill's Brain" showed that Melinda and Bill share equal partnership in the foundation. Melinda is an optimistic person and has a keen interest in science. Bill also said in the documentary that Melinda is a better person than Bill himself.
Starting from 2015, the couple started chasing areas in which they were personally interested. Bill Gates founded Breakthrough Energy. The purpose of this establishment was to initiate the slowing of climate change that includes a venture arm. While Melinda Gates made Pivotal Ventures. This company focused on making investments to foster equality.
On Valentine's Day in 2020, Bill Gates went all romantic and shred a picture on Instagram featuring Bill having his arms around his wife Melinda. The picture was accompanied by a beautiful caption where he appreciated the presence of his wife during the entire journey that he had set so far.
Bill Gates today takes the 4th position in the list of the richest people in the world. According to Forbes, Bill Gates is behind Amazon's Jeff Bezos, LVMH's Bernard Arnault, and Tesla's Elon Musk
The announcement of the separation of Bill Gates and Melinda Gates takes place two years after the announcement of the divorce between Bezos and his wife, MacKenzie.