If you have lost your near and dear one at some point in your time, I am sure you are very well aware of the pain that follows death. Passing every moment in absence of their presence becomes intolerable. And now if the day on the calendar arrives when you would have celebrated the anniversaries or birthdays or holidays, well that simply becomes unbearable at worst.
With the introduction, you must have hinted at today's article. Well, in this article I want to throw light on the pain that a mother is going through after losing her daughter for good. Are you wondering whom am I talking about? Well, I am talking about Vanessa Bryant.
Every passing moment doesn't become any easier for Vanessa. The mother has lost her daughter named Gianna. On her daughter's birthday, Vanessa continues grieving. Vanessa is expressing her emotions on social media on the occasion of her daughter's birthday.
Vanessa used to call her daughter with the name Gigi. It was on Friday that the mother took to Instagram to pay tribute to her late daughter on her birthday.
Are you wondering how did the little girl die? Well, she met with an unwanted and tragic helicopter accident.
Speaking of the Instagram post, well, Vanessa posted a throwback photo featuring her and Gifi. The photo is a year old now. The photo is wrapped with so much love and warmth that you cannot scroll down without melting your heart. The photo contains the picture of the young Gigi sitting in her mother's lap. And Vanessa has her arms wrapped around her young daughter.
Vanessa intended to pay tribute to her late daughter on her 15th birthday through the post. The mother kept the caption very short and sweet. In the caption, Vanessa poured down her heart. The post is as below.
View this post on Instagram
Vanessa Bryant tagged her post in memory of her late daughter. Her tags include – #Quincenera, #Principessa, and #Mambacita. Do you the small fun fact behind "mambacita"? Gigi Bryant was nicknamed "mambacita"? Do you know why? It is because the little girl enjoyed and loved basketball. Yes, she liked basketball as similar to her father. And her father is none other than the Black Mamba himself.
Vanessa Bryant also observed her anniversary last month. It's not really easy for her. Last month, it would have been her 20th anniversary with her late husband, Kobe Bryant. It was on the 18th of April, that Vanessa celebrated her 20th anniversary.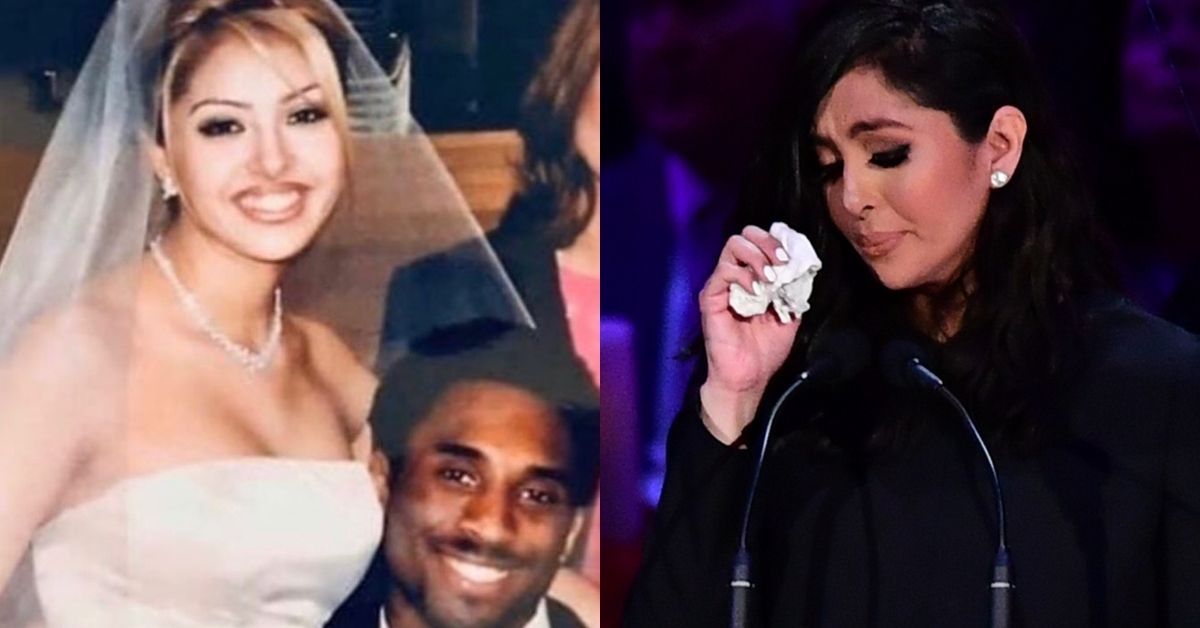 On the occasion of her anniversary, Vanessa posted a beautiful picture of her along with her late husband Kobe. The picture was from their wedding day. As a caption for the photo, she wished her husband, Kobe "Happy Anniversary" and also mentioned that it has been 20 years of their marriage.
So, what is your opinion about grieving on a social media platform? Does it create a little uncomfortable situation? Well, before you judge, first listen to what the renowned grief counselor Dr. Ken Druck has to say.
As per Dr. Ken, one should never feel like apologizing for grieving. Grieving is of utmost necessity when somebody meets with such a tragedy. It might make everyone around you uncomfortable but remember, nobody should feel guilty about expressing their grief in whichever way is convenient for the person.