Hello friends! I am sure that all of you are aware of Will Smith. Well, something interesting is cooking up with him. He did post a picture of his showing off his bare body. So, the talk of the town after the release of the picture is – Is Will Smith in the best or worst shape of his life? Read this article in full-length to know what followed after posting the picture.
Well, health should always be the first priority for every human being. And talking of all celebs, this is the first thing that admires us – a perfect body. What do you think is the necessity of a perfect body? Is the beauty of a perfect body only limited to visionary pleasure? Something to ponder about. Anyways, let's look into what Will Smith has to say regarding his body.
On the 2nd of May 2021, Will Smith posted a picture of him going shirtless on his social media account. But, his body seems to lose shape now. Yes, you have heard it right. He, in fact, claimed to have the worst shape of his lifetime. Are you excited to know the detail? Keep reading the article to know what his other friends have to say on this.
Will Smith, the popular actor shared his picture on Instagram on Sunday on the 2nd of May. And if I am saying that the picture became the talk of the town then I am sure you can guess, that either there must be something very splendid or something very horrible about it.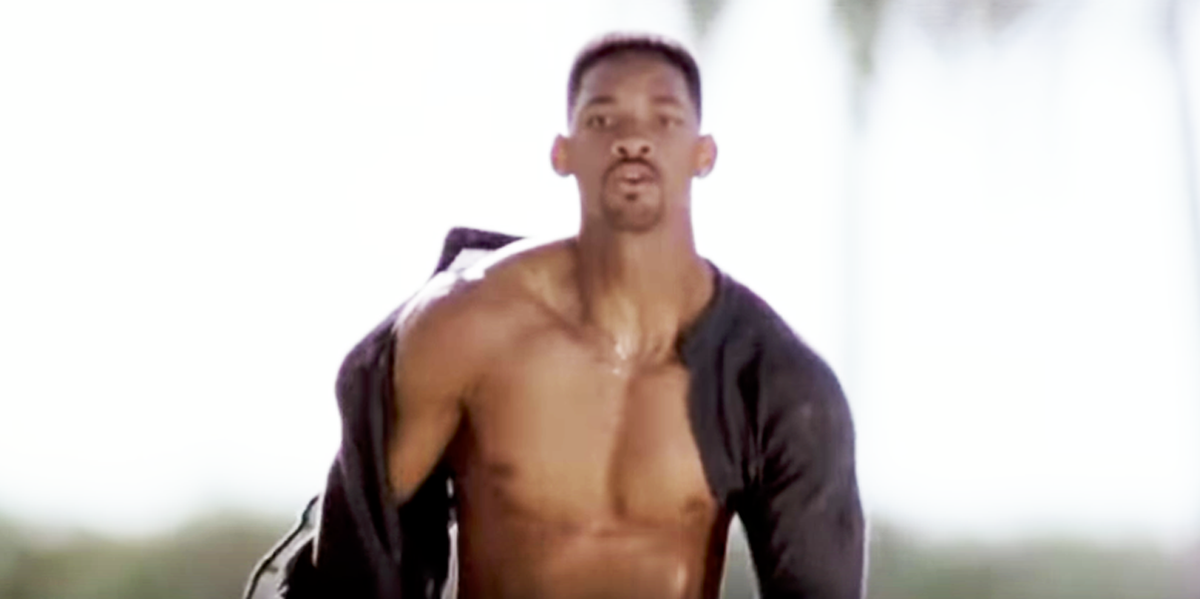 The 52-year-old actor is insanely popular for the muscular shape he attained to play the title character in 2001's biopic Ali. This Sunday, he uploaded a picture of himself in a zipper hoodie and short shorts. However, he was shirtless.
Through the picture, you can easily tell that he was enjoying a conversation with someone who is not featured in the picture. And it also seems through the snap that amidst his conversation he was gesturing with his right hand.
What did he caption with? He kind of accepted his flawed body and you can easily tell that through his caption. Being brutally honest he accepts the fact that he is currently in his worst shape. Yes, it does show Smith's ability to handle anything with a positive outlook. He is also proving to himself that he can certainly find a way out of everything wrong.
Following his post, it seems like his friends can't keep calm. A number of friends showered their own responses in the comment section. All the friends seemed very supportive in their responses. It will be an interesting read for you all.
View this post on Instagram
Nia Long who is his former The Fresh Prince of Bel-Air co-star showered a positive response to his post. She wrote that Smith still has the charm and the shape.
A director named Ava DuVernay posted that the picture was perfect according to him and he could not notice anything wrong in the picture.
And Steve Aoki joked about the picture saying that the face in the picture is completely in sync with the caption.
Which action star doesn't maintain a great physique? Can you think of any? Of course, not. Being an A-list action star, I hope you can imagine what Will's physique must have been in the past. Undoubtedly a top-tier physique.
Let me share an incident from 2016 with you all. While he was busy shooting for the film – Suicide Squad, Smith gave an interview to Men's Journal. During this interview, he shared about his intense workout sessions which he had to undergo every day. In fact, during the early stages of shooting as a result of the intense regimen, he tore a leg muscle.
So, how did he take the injury? Well, the movie was a very important opportunity for him and he already knew that the movie was a big movie. The injury was undoubtedly scary for him but wasn't so scary that it would forbid him from continuing further his workout sessions.
At the age of 47, I don't think that injury was anyway a mild one. During the injury, his calf popped while he stepped back to throw a blow. The doctor that he showed, advised him to not leave his bed for six weeks which he surely couldn't agree to.