How many of you are fans of rap music? This article is exclusively for all rap music lovers.
Speaking of rap music, DMX will never go unnoticed. This article is a must-read for all DMX fans. I will announce the release date of the next project of DMX.
DMX abbreviated for Dark Man X is the stage name of Earl Simmons. He was a super talented American rapper, songwriter, and actor. EXODUS is now all set to win your hearts.
The most exciting thing about this article is that instead of moving you around the bush, I will inform you about the officially announced release date of EXODUS. EXODUS is DMX's posthumous album and promises to win your hearts once again with the lyrics and music.
Back in 2013, DMX made a public announcement regarding the development of his eighth studio album. Back from then, DMX collaborated with producers like Swizz Beatz for his projects. Swizz Beatz became a recurrent collaborator producer/rapper/entrepreneur of DMX.
Back in 2019, DMX signed an accord and made a deal to work on projects in collaboration with Def Jam Recordings.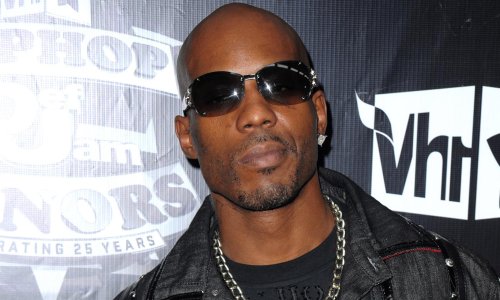 After the death of the legend of rap music, Def Jam Recordings and Swizz Beatz are now managing the social media accounts of the late rapper. It is Def Jam Recordings, Swizz Beatz, and the group who are updating the fans of the late rapper regarding the project -EXODUS. Def Jam Recordings, Swizz Beatz, and the group took to late DMX's Instagram account to announce the release of EXODUS.
It is because of the post that confirmed the release of the posthumous album. Are you excited to know the date? So, mark the date – the 28th of May, 2021. On the 28th of May, the record will be dropped for you to enjoy the last piece of work from your favorite rapper – DMX.
With the official announcement of the date of release of EXODUS, Def Jam and X's accounts wrote that the legacy shall continue. Swizz Beatz captioned that very post saying that the posthumous album, EXODUS was soon about to be released. The exact words are jotted down below –
"EXODUS IS COMING X THE ALBUM #DMX."
Being the last piece of work of DMX, I think makes EXODUS make all the way more special. Do not forget to miss the music one last time.
EXODUS was produced by Swizz Beatz. In an interview, Swizz Beatz gets emotional while speaking about DMX. He elucidates in his speech, the honest nature of DMX. He also added that DMX is one of the purest and rarest souls that he has ever met in his lifetime.
DMX dedicated his entire life to his family and music. For DMX, nothing is more important than his work and family. DMX is also a kind of human being who is generous beyond what words can convey. His love and respect for his fans remain beyond measure.
EXODUS is another project that was very close to DMX's heart. He was very excited to make all his fans listen to this piece of work. He dedicated the album to all his fans and every single person who showered unconditional love and support to him and his work.