How many of you are aware of the murder case of Anna Moses back in 2015? Well, through this article I will try to highlight what has now happened with her son, Igor Moses.
Back in 2015 NBC published a chronicle with the title "Dateline: Someone Was Waiting". The chronicle highlighted the murder case of Anna Moses who was a Russian native and relocated to America with an intention to start fresh with her lover, Robert Moses. She relocated along with her young son named Igor Moses.
Unfortunately, she died at the hands of her lover, Robert. Yes, Robert killed his then ex-wife Anna on the 13th of January. He shot her seven times in the garage of her suburban Frisco, Texas, home. It was only the following morning when Igor and the police could retrieve her body in the garage.
But after the incident, what happened to Igor? Read this article in full length to know the details.
Who is Igor Moses?
Igor's only biological parent was Anna and ever since Robert married his mother and adopted him, Igor started considering Robert as his father. The trio lived happily for a long period of time. Igor was attending the University of Texas at Dallas when his parents got divorced. The divorce took place back in 2013. Despite the separation, Igor stayed in touch with both his parents and often visited them on weekends.
As per the statement put forth by Igor, it seems like the couple had lots of arguments during those years and had no idea that the situation could go so worse. Igor remained devasted when he found out the ugly truth of his mother's murder back in 2015. His world must have turned upside down in the early hours of January 14, 2015, when the police traced his mother's body in Texas.
Igor accompanied the police that morning to his mother's place and carried the house keys and the alarm code along with him. It was only then when he discovered the murder of his mother Anna. Undoubtedly his world came crashing down on him. Following that, he also discovered that he was the beneficiary of her $750,000 life insurance policy.
Robert was found guilty of the murder when the investigation team found the bloodstains in her car linked to Robert. However, poor Igor couldn't believe the investigation and denied accepting his father to be the culprit.
Where is Igor Moses Now?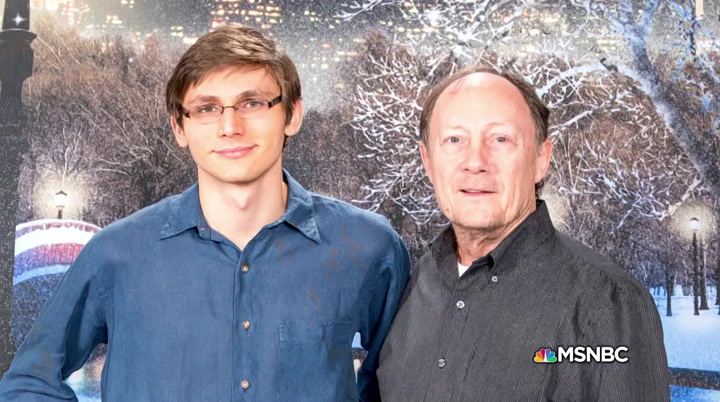 Igor had a soft corner for his father. Back in 2016, at the age of 22, Igor decided to stand in favor of his father. He stood to the testify and claimed that Robert was always a good and supportive father. In fact, when he was fighting bone cancer, it was Robert who stood beside him and his mother and took extra care of them. So, did that save Robert?
Well, soon after that the jurors came to know about the ignored messages and email that was left for Robert by the prosecutors, they finally decided not to believe in any of the statements given by Igor. In fact, when Igor was asked if he was aware of incidents where his mother was concerned about being harmed by Robert, Igor's reply turned out negative.
Well, sensing the complexities of the case, Igor decided to stay away from discussing the case any further. You can say that he is now away from the spotlight. So, right now all that I can say is that after the completion of all the court proceedings, he received the payout from his mother's life insurance policy. And now after graduating from the University of Texas at Dallas, he is now working and living in Washington.