How many of you turn to Rock music when hit with boredom? If you are one of them, did you ever dance to the music of the original Misfits?
Well, if you a fan of the original Misfits then I promise you this article is sure to pump you up. Are you ready to get some exciting news on your favorite band? Read this article to add some excitement to your life.
Your favorite band, the original Misfits is all gearing up for a grand celebration. Yes, you have heard me right! The original Misfits is now planning to celebrate the 40th anniversary of their debut album 'Walk Among Us'.
Are you wondering when, where, and how? I have the answer to all of it. Next year, as a mark of celebrating their anniversary, the band is planning to play the record in full at Riot Fest 2022.
The Misfits are originally an American punk rock band. The band was popular for its horror punk subgenre, and other musical influences with horror film themes and imagery.
Well, currently the original Misfits is a band consisting of some phenomenal artist. The 'original' line-up of the band consists of a lead singer named Glenn Danzing, a bassist named Jerry Only, a guitarist named Doyle Wolfgang von Frankenstein. Doyle plays along with Dave Lombardo and Acey Slade.
I know all the fans must go insane at the news of the band performing together. I mean they haven't been seen together for the past 2 years now. The last time they played together was back in 2019.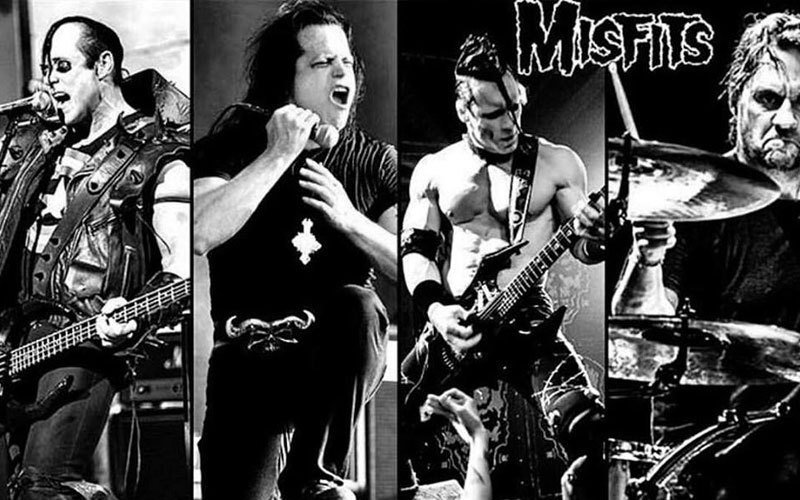 I am sure all the fans of the band will never forget the heartbreaking moment when Danzing declared that the band will not be seen in the near future. He made this declaration back in June 2019. However, now you can smile because your favorite band has confirmed being active from 2022. Yes, they will start off from the break with their performance in the Riot Fest which will be held in Chicago on September 17, 2022.
Not just the original Misfits but also My Chemical Romance is also going to make to the headline of the Riot Fest, 2022. Isn't it going to be exciting? If you wish to know further details about the performances of the festival, then I am afraid you will have to wait till spring 2022. Yes, in spring, 2022 the details on the acts for Riot Fest 2022 will be announced.
But till then stay excited for Riot Fest 2021. This year's Riot Fest is all geared up to start in the month of September. You will get to enjoy the performance of Nine Inch Nails, Smashing Pumpkins, and also Run The Jewels.
So being a fan of the 'original' Misfits, are you wondering that this year has no store for you all? Well, you are wrong. Because this year your band will perform live in October at Aftershock Festival in Sacramento. Yes, you can trust me on this! The band is already booked for performing at the Aftershock Festival.
Earlier this month Danzing also spoke on the cancel-culture. In his opinion, such bands are unlikely to come in the future and this cancel-culture is sure to prohibit "punk explosion" from happening anymore.