Who doesn't get excited about knowing some insights into the private lives of their favorite stars? Well, I have come back with another interesting gossip that has currently become the talk of the town. Are you excited to know further? Keep reading.
If you are a fan of Kylie Jenner then this article is for you. Yes, Kylie is spilling her private life and I know you are excited to know. What if I say that Kylie and Travis Scott are thinking of giving their relationship a second chance? Isn't that exciting? Read this article in full length to know the details of this speculation.
Kylie Jenner and Travis Scott who apparently separated their ways back in 2019 are now all set to give a second chance to their love life. Yes, the couple decided to be together once again after reigniting their dating rumors. No, this isn't a rumor. This piece of information was confirmed by TMZ on Friday.
Kylie and Travis are blessed with Stormi and are spotted spending some quality time together with their 3-year-old child. Ever since their breakup in 2019, it is this time that the couple is spotted together.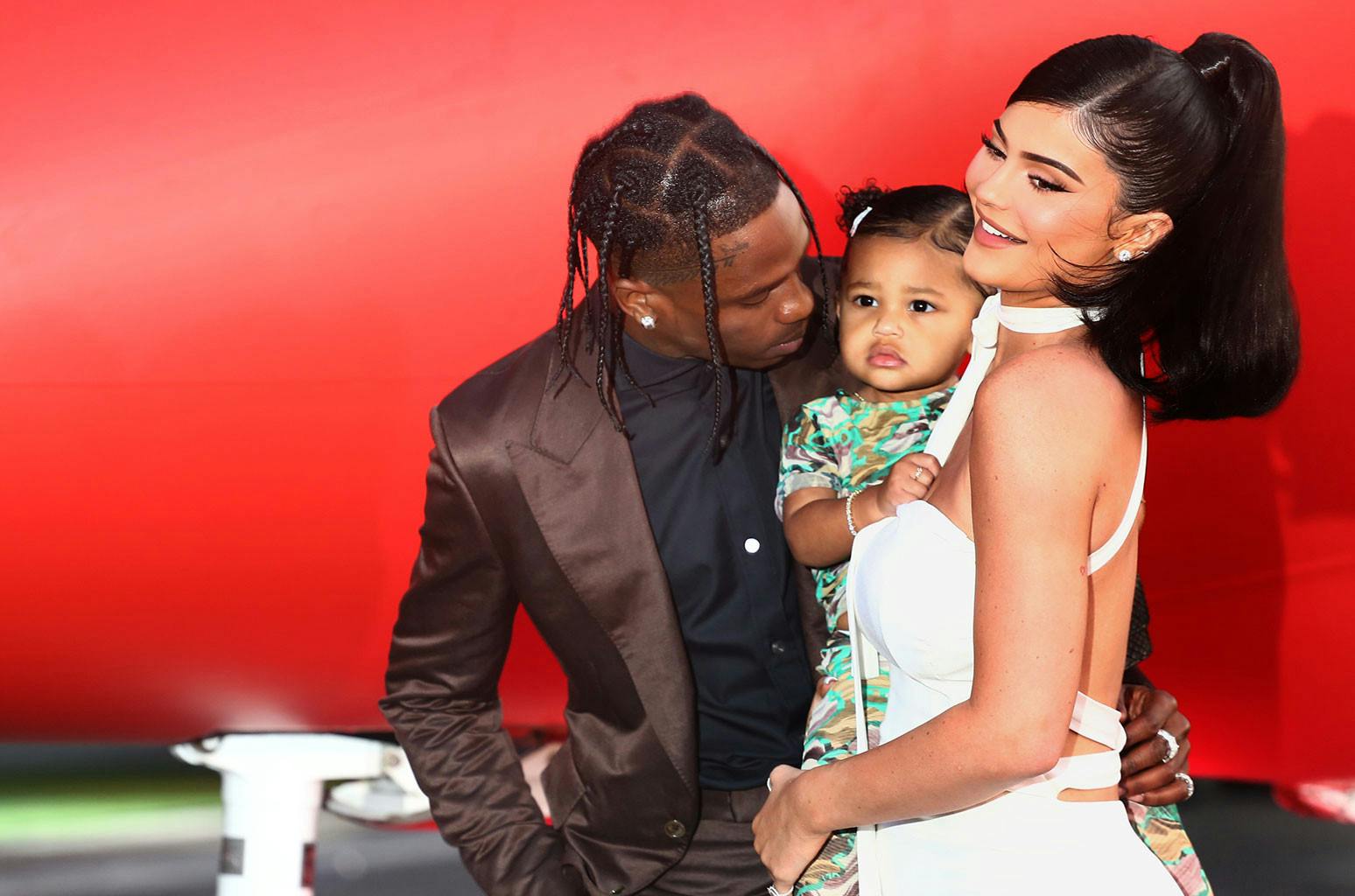 So, what ignited the rumor of this reunion? Well, it started when Travis celebrated his 30th birthday. In order to attend the birthday bash, Kylie flew to Miami. They dined together at Komodo in Miami and then headed towards LIV nightclub at The Fontainebleau where they danced together. The couple was enjoying the company of each other as per Page Six.
However, there seems to be a little twist that accompanies this breathtaking news. Well, as some sources who are close to the couple have clarified that the news of the rekindling of love of the couple is prohibited from exclusivity this time and instead will adopt a modern form of relationship i.e., an open relationship.
But what is it all about being in an open relationship? Well, this is not what I am saying but it is the words from close sources. Do you think they are open to dating other people? Well, now read what Kylie has to comment on this.
Kylie tweeted on Friday expressing her disgust at the widely spread rumor of being in an open relationship with Travis. She clarifies through her tweet that she holds no disrespect for people who opt for an open relationship, however, she finds it an act of carelessness on the part of people who are now throwing such narrative without any knowledge of the truth.
I think the reunion is not an unlikely incident given the fact that the duo has always acknowledged their partner on several occasions publicly during the period of their separation. In fact, the duo also was busy co-parenting their beloved daughter, Stormi. Additionally, there was also news of Travis urging to get back together with Kylie while enjoying his bachelor lifestyle, during the time of their separation.
But I think no star has ever escaped their eagle-eyed fans! 😛😜 Their fans rightly spotted the on-off pair sneaking out of a Hollywood hot spot in June 2020. Even on Tuesday, the pair went to Disneyland to spend an afternoon with their beloved daughter.
Another moment when the couple was spotted together was during the quarantine period. Yes, the pair quarantined together during the coronavirus pandemic. How do I know this? Well, the Grammy nominee made a cameo in one of Kylie's TikTok videos.
If you are excited about this reunion, do not forget to share with us.