Will there be a Bel-Air Season 3? Renewal Explained
As we approach the Season 2 finale of the captivating Peacock series Bel-Air, our minds are abuzz with the pressing question of whether a Season 3 will grace our screens.
Throughout this season, we've witnessed Will's tenacious battle to secure a basketball scholarship and fulfill his college dreams, Carlton grappling with his personal demons, and Phil and Vivian expertly navigating the complexities of their careers and relationship.
However, the looming uncertainty surrounding the show's future leaves us on edge. Will Bel-Air be renewed for another season, or will it face the unfortunate fate of cancellation?
The intricacies of the decision-making process remain shrouded in mystery, and we're left to speculate on the potential outcome.
Despite the show's challenging legacy as a reboot, the talented writing team has expertly crafted a unique and refreshing narrative that sets Bel-Air apart from its predecessor.
Through their masterful writing, the characters are transformed into modern, relatable personas, giving us a fresh perspective on their lives and experiences. The future of this beloved show remains unknown, but we eagerly await any news on its continuation.
While not everyone may be able to relate to the lavish lifestyle of the Banks family, the relatable themes of anxiety, pressure, and everyday struggles have been expertly portrayed throughout the series.
Season 2 of the show was particularly compelling, with numerous moving pieces contributing to its overall success. One such element was the addition of Doc, who was skillfully woven into the narrative to strengthen the bond between Phil and Will.
Moreover, Olly Sholotan delivered a standout performance as Carlton, showcasing his impressive growth as he battled his own personal demons. This transformation was undoubtedly the highlight of the season for many viewers, and it served as a testament to the exceptional writing and character development on display.
Will there be a Season 3 of Bel-Air – renewed or canceled status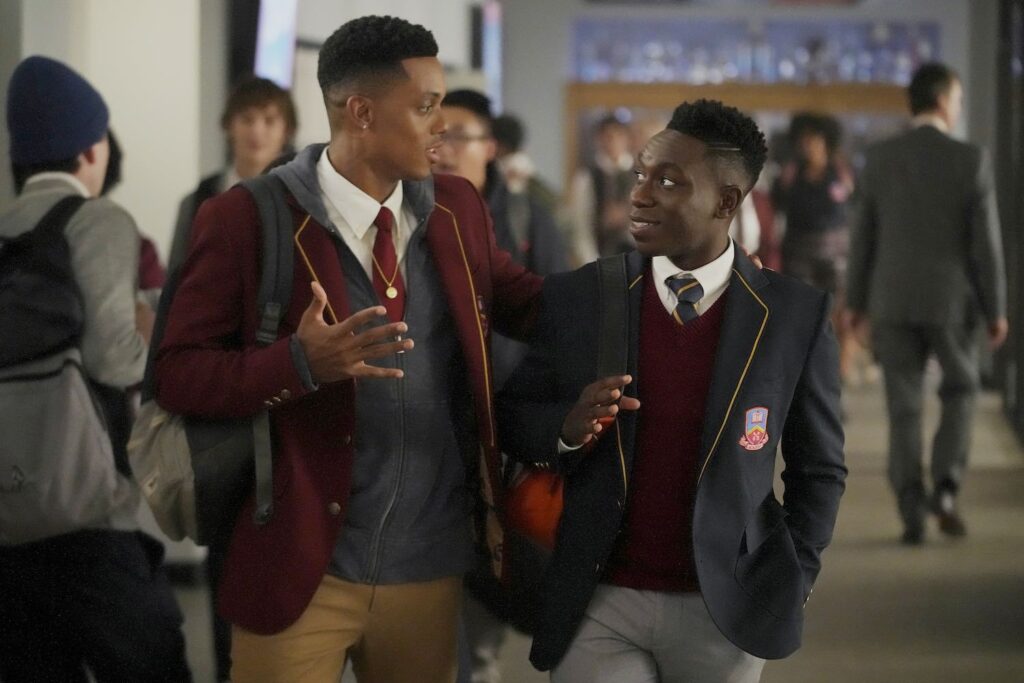 Exciting news for fans of Bel-Air, as the hit series has officially been renewed for a third season! Initially greenlit for only two seasons, the show's critical success has been steadily increasing, with its Rotten Tomatoes approval rating jumping from 65% in Season 1 to an impressive 90% in Season 2. Although the audience score didn't see as drastic of a change, rising from 69% to 72%, it's still a notable accomplishment for the series.
With such positive momentum, it's no surprise that Peacock announced the renewal after just four episodes into Season 2.
As for what fans can expect in Season 3, the possibilities are endless. Will continues to navigate the challenges of growing into adulthood, including his basketball career, relationships, and family ties. Meanwhile, the various storylines surrounding Erika, Vivian, Phil, Carlton, Hilary, and Ashley offer plenty of potential for exciting developments.
Perhaps the writers could give more attention to developing Ashley's character, who has been somewhat overlooked in previous seasons.
With the show's exceptional writing and character development, there's no doubt that Season 3 will be just as compelling and worthy of watching as the first two seasons. Bel-Air has a bright future ahead, and fans are eagerly anticipating what's to come!