Actress, Singer Shawnie J appeared at The BET Hiphop Awards 50th Anniversary 2023!
The multitalented actress and singer, Shawnie J made her appearance at The BET Hiphop Awards 50th Anniversary 2023!
She has been seen on major sets and scenes and she's emerging to the spotlight as the next rising star from the DMV area.
Shawnie J has just released her debut single "Show Me Love" on all major music platforms. "Show Me Love", is climbing the charts and making her audience want more, of her music and style.
Shawnie J has been recently spotted amongst many other stars such as Da Baby, Glorilla, Lil Boosie, Cassidy, Zay P.O.M.C, Sexy Redd, Misty Blanco The Blaquanese Rockstar, Da Brat, DC Young Fly, Fat Joe and many more who attended the 50th Anniversary BET Hiphop Awards in Atlanta GA.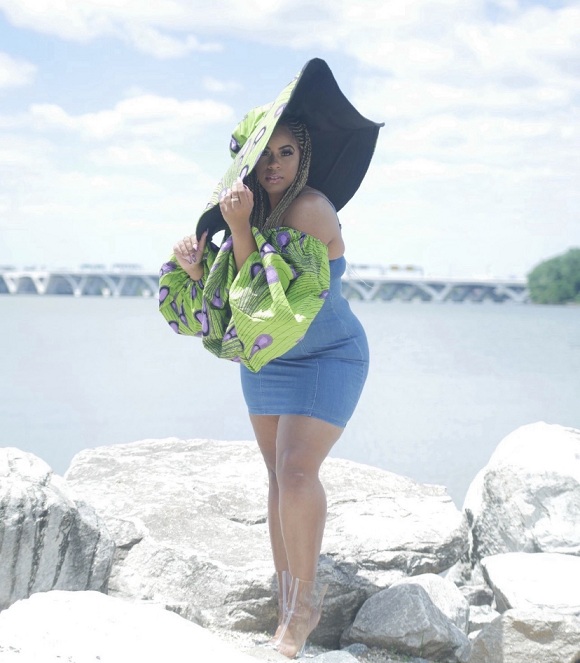 Shawnie J is anticipated to be seen in her first lead role film "Beautiful Scars", which will be streaming on all platforms soon. Shawnie J discovered her passion for acting at a young age and started making short films with her cousins when she was only 8 years old.
After completing her BA in Communications, Media Arts, and Theater, Shawnie moved to Chicago to pursue her dreams and take her career to the next level. Throughout her career, Shawnie J also dedicates her spare time to teaching acting lessons to other aspiring artists.
Shawnie J is also in an Apple TV series called "Swagger" by Kevin Durant which is a compelling series about the highs and lows of the AAU Basketball league. This Series is based off of his own experiences in life.
Shawnie J is currently in the studio working on her album which she plans to release in 2024.
The BET Hiphop Awards 50th Anniversary will air October 10th, 2023 at @9pm on BET!
For publicity for Shawnie J please contact: The Misty TV Firm Corporation via email: themistytvfirm@yahoo.com
Instagram IG: @themistytv
Shawnie J Instagram IG: @shawniejenay_