Zay P.O.M.C from Richmond VA made an appearance at The B.E.T Awards Hiphop Awards 50th Anniversary 2023!
Zay P.O.M.C rapper/Actor and CEO of Divinity Apparel appeared at the B.E.T Hiphop Awards to celebrate the 50th Anniversary of hiphop amongst other celebrity stars such as Lil Boosie, Glorilla, Sexy Redd, Jermaine Dupree, Cassidy, LL Cool J, Misty Blanco The Blaquanese Rockstar, Scar Lip, Da Baby, Shawnie J & many more!
Zay P.O.M.C has released many hits such as "We Ready", featuring Pastor Troy, & "We Up", just to name a few. Zay P.O.M.C was invited and attended Rick Ross's first annual carshow, he's also in a feature film called "Swagger", which is currently streaming on Apple TV.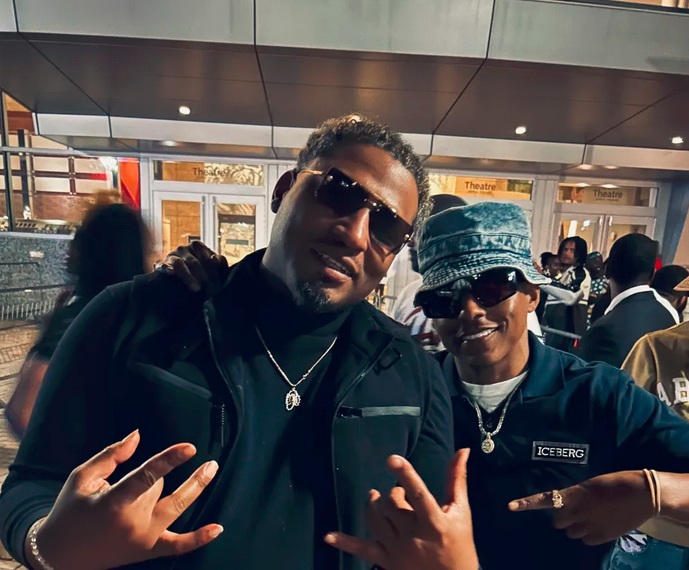 Photo of Zay P.O.M.C & Cassidy at The B.E.T Hiphop Awards 50th Anniversary 2023
"Swagger", is a captivating drama series about an AAU basketball team. This series was created by NBA superstar Kevin Durant, who drew on his own experiences playing AAU basketball in Maryland to create a compelling and relatable story that captures the highs and lows of the athletic competitive world in basketball.
Zay P.O.M.C has released his clothing line and brand called "Divinity Apparel", which is supported by countless celebrities such as Ice Cube, Pastor Troy, Misty Blanco & Cassidy and many more.
New music from Zay P.O.M.C mixtape entitled "F.L.O" has been released and streaming on all platforms. Zay P.O.MC continued to show he's here to stay and we look forward to his future endeavors.
For publicity for Zay P.O.M.C contact: The Misty TV Firm Corporation via email: themistytvfirm@yahoo.com
Zay P.O.M.C Instagram IG: @zay_p.o.mc
https://www.instagram.com/reel/CxDbyhErpMn/?igshid=MzRlODBiNWFlZA==