Is Matthew McConaughey replacing Kevin Costner on Yellowstone?
Yellowstone has recently been grappling with some behind-the-scenes tension that has now come to light. Apparently, there has been some conflict arising from Kevin Costner's busy schedule conflicting with the show's production demands.
Consequently, the back half of season 5, which was supposed to air in the summer, remains in limbo with no word on when filming will begin or when the season will wrap up.
To add to the drama, there has been a recent announcement that Matthew McConaughey will be joining the already expansive Yellowstone universe.
This news has caused quite a stir among fans who are now left wondering what his role will be and whether he might be replacing Costner. So, what's the scoop?
Is Matthew McConaughey replacing Kevin Costner at Yellowstone?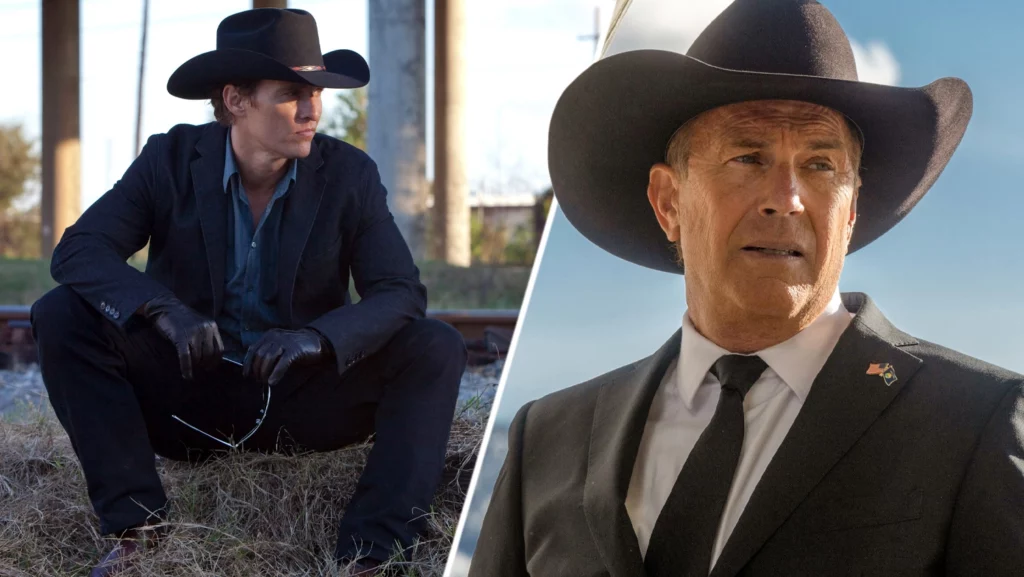 Contrary to popular speculation, Matthew McConaughey is not set to replace Kevin Costner as the lead of the flagship Yellowstone series. Instead, he has been cast in an unnamed spin-off that is intended to expand the franchise.
Will Kevin Costner be in Yellowstone season 5's back half?
The question of whether Kevin Costner will return for the remainder of season 5 is still uncertain. Recent reports from TVLine regarding McConaughey's casting and the scheduling conflicts with Costner's shooting schedule have led some to speculate that season 5B may proceed without his character, John Dutton.
Is Kevin Costner leaving Yellowstone?
At the moment, it appears that Kevin Costner will still be involved with Yellowstone. According to ViacomCBS President Chris McCarthy, the show owes much of its success to Costner's involvement and they hope he will remain a part of it for a long time to come.
However, it's worth noting that Costner's potential return to Yellowstone will have no impact on the McConaughey-led project, which has already been given the green light.
Is Yellowstone ending?
It's evident that there are plans to keep Yellowstone going, and there has been no indication that season 5 will be the show's final season.
However, if Kevin Costner decides to shift his focus to other projects like his upcoming film Horizon, there may be significant changes to the show's cast in the future. We'll continue to provide updates as more information becomes available.